The Real Estate Gallery of Georgia, LLC.
A full-service real estate brokerage with a passion for building strong communities
As a Realtor®, I have always loved art and historic homes.  I grew up around art galleries and books.  With this type of background, I can see beauty in an old shack or shot-gun house.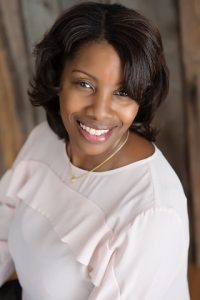 From my perspective, real estate is a form of art and should be embraced for its architectural-style, such as Neo-Classical, Bungalow-Craftsman, Georgian, Mediterranean, Victorian, Colonial Revival, European, Renaissance Revival, Tudor-Jacobean and Urban.  Our goal at The Real Estate Gallery of Georgia™ is to highlight unique and special attributes of a property and its community to assist you, the buyer, in making an informed decision.
Inspired by architecture, landscapes and fine art, The Real Estate Gallery of Georgia™ was created just for you.  Locally owned and operated, we are a community realty that specializes in progressive marketing techniques to get homes sold.  In a nutshell, we are 'marketers' of real estate and communities, with community specialists and affiliates located throughout Georgia.
We can not be defined as a 'traditional' real estate brokerage.  Our goal is innovation and enrichment as we provide an invaluable real estate service to our customers and the community.  We serve home buyers, sellers, investors, banks, builders, developers, corporations, government entities and others.
In addition to representing buyers and sellers with integrity, knowledge and skill, our specialties include neighborhood revitalization, smart growth, affordable housing and special home programs.
If you are in the market to buy, sell or lease real estate, please do not hesitate to contact me directly at 678-644-1712 or call the office at 678-610-3045; Email: altmd3(at)aol(dotted)com.  Thank you and I look forward to serving you soon.
Regards,
Altimese L. Dees
Broker/ Founder, The Real Estate Gallery of Georgia, LLC.
The Real Estate Gallery of Georgia, LLC.
101 Beckett Lane, Suite 201
Fayetteville, Georgia 30214