By: Altimese Dees,
Founder/Broker, The Real Estate Gallery of Georgia, Realtors
As a Realtor®, I have always loved art and historic homes. I grew up in Atlanta around old homes and art galleries. I was mesmerized by aged walls, dentil moldings, ionic columns, and roof cornices. Sometimes, I could hear echoes resounding from high ceilings in large rooms. The glory that these vintage homes embodied are the features that I long for today. With this type of background, I can see beauty in an old shack or shot-gun house. As a child, I enjoyed walking down tree-lined streets on a hot summer day, which is probably why I am so in love with communities today.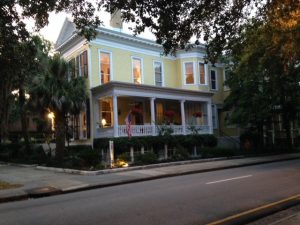 As an adult, I found myself studying the history of Atlanta's real estate pre-Civil War and the people that lived during that era. I concluded that real estate is a form of art and should be embraced for its craftsmanship, landscapes, and architectural styles, such as Georgian, Mediterranean, Victorian, Colonial Revival, European, Renaissance Revival, Craftsman, and Urban. The history of Atlanta's architecture is rich and provides a basis for our mission today.
The Real Estate Gallery of Georgia was birthed out of love and appreciation for real estate and communities. We provide Residential and Commercial real estate sales, marketing, leasing, and property management services in Georgia. We are locally owned and operated and we pride ourselves in having an in-depth knowledge of the community. Our goal is to highlight the unique attributes of a property and its neighborhood, to assist owners in marketing their properties while helping buyers, investors and corporations make informed decisions.
This year marks our 13th-year anniversary of marketing, selling, and leasing real estate throughout Georgia. Inspired by architecture, landscapes, and fine art, The Real Estate Gallery of Georgia was created just for you. We cannot be defined as a 'traditional' realty, as many of our competitors. We offer expertise, information, and inspiration, which we feel is an invaluable real estate service. For a list of our services, please click Real Estate Services.